Maria Leijel (1657-1740)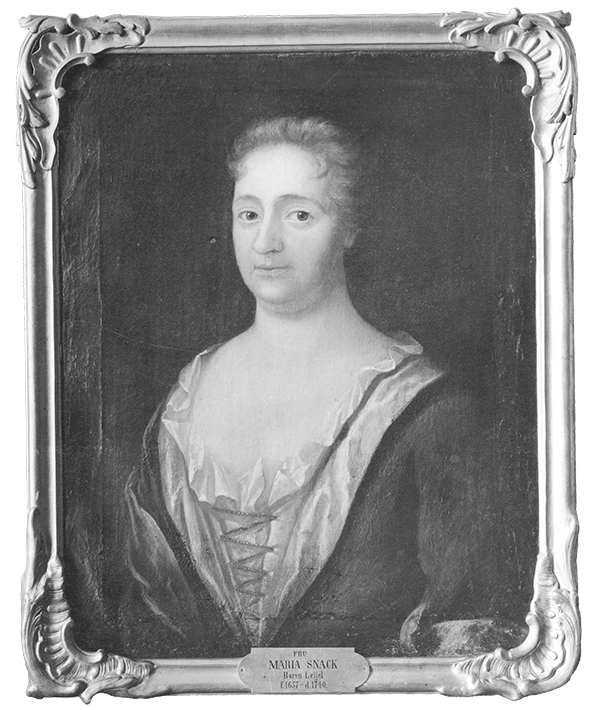 Picture: Nationalmuseum

Maria Leijel, born in Stockholm in May 1657, was the daughter of James Lyell of Arbroath, Scotland (naturalized in Sweden as Jacob Leijel) and Barbara Martha Dress (1632-1694).

On the 18 Nov 1683 Maria married Sven Björnsson Möhlmann (1636-1687) in the Storkyrka, Stockholm.
Their son Jacob was born in Stockholm in January 1685, followed by a daughter Maria born in October, 1686.
Jacob Möhlman would eventually inherit a large share of the Leijel fortune and became the patron of Hammarby iron works.

After the death of Möhlman, Maria was married on 12 Aug 1706 to Peter Schnack (born Nyköping in 1632, died in Stockholm on 31 July 1713 (Maria Leijel was his 4th wife). Schnack (or Snack) was governor of Gotland County in 1710, and had been a councilor at the court of Queen Christina in 1653. Schnack was ennobled on 3 May 1688 and introduced in 1699 as Number 1132.

Maria Leijel died on 2 October 1740 in Stockholm and is buried in the St. Nicholai church there.


---