George C Deane and his bride Maude Blanche Swan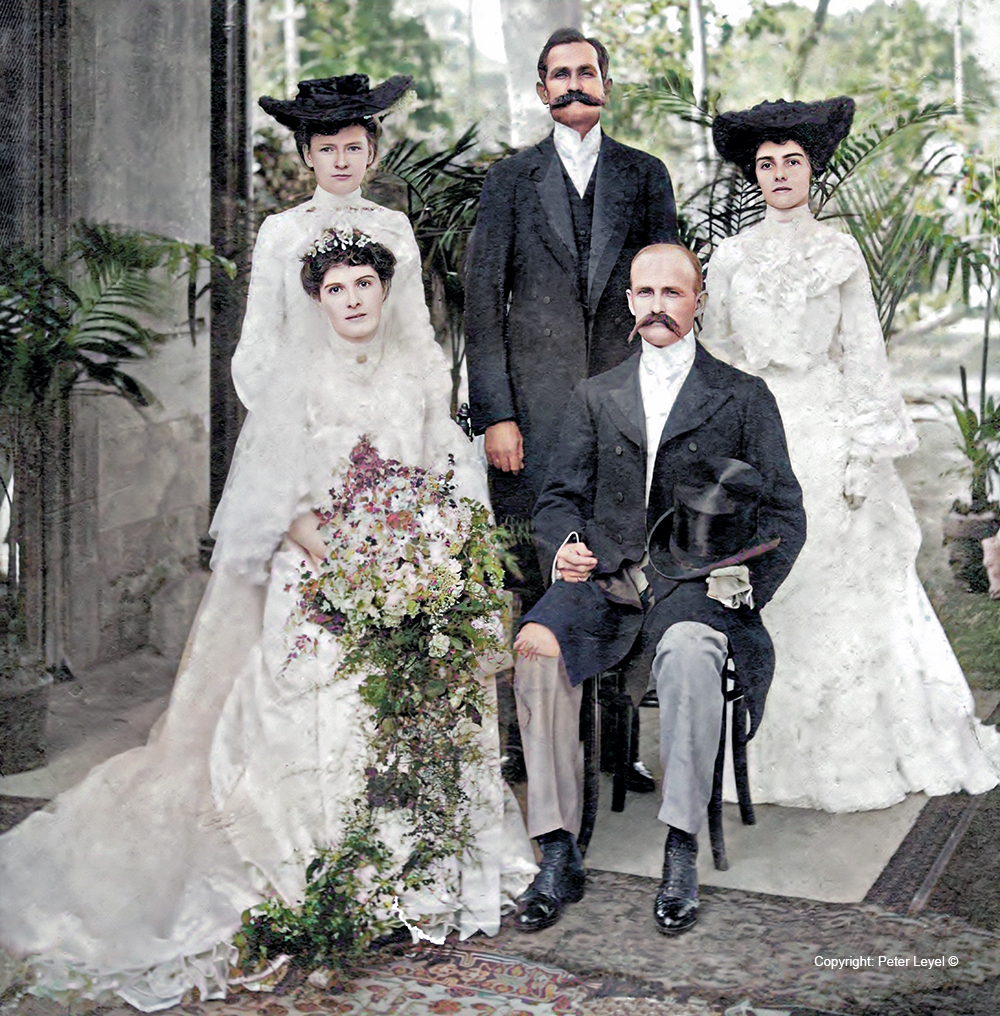 Maude Blanche Swan
Born 1878 in Mauritius, dead 1956 in St. Michael, Barbados
In a UK census of 1891 she is shown as a 13 year old boarder in Cheltenham (birth place given as Mauritius).
After the death of her husband in 1948, Maude spent the last years at the Sea View Hotel , Christ Church, Barbados until her death in 1956.
George Campbell Deane
Född 1873 i Mount Plantation, Barbados, död 1948 i St. Michael, Barbados
Studied law at St.John's College, Oxford University, England (St.John's was founded by Sir Thomas White, a merchant, in 1555).
George Deane had Chambers at 3 Paper Building, Temple, London.
He was called to the Bar at Inner Temple, London, 1898.
George Deane practised law in British Guiana from 1898 to 1903, and then in Trinidad, BWI from 1903 - 1910.
In 1910 - 1913 he was an acting magistrate in Trinidad, being promoted to 2nd puisne judge there in 1920.
Chief Justice of the Leeward Islands in 1923.
Puisne Judge, Straits Settlements 1924 - 1929 , based in Singapore. The family sailed from Singapore to Plymouth, England by ship arriving in Plymouth on the 20 September 1929.
Chief Justice Gold Coast (now Ghana) 1929-1935. Made Knight Bachelor in 1930. (King George V Birthday honours list).
From 1936 served as Chief justice of the Windward Islands, based in Grenada.
Was appointed by the Governor of Barbados to head the Deane Commision to enquire into the 1937 riots in Barbados.


---
Källa: Peter Leyel