Jacob Leijel (1612-1678)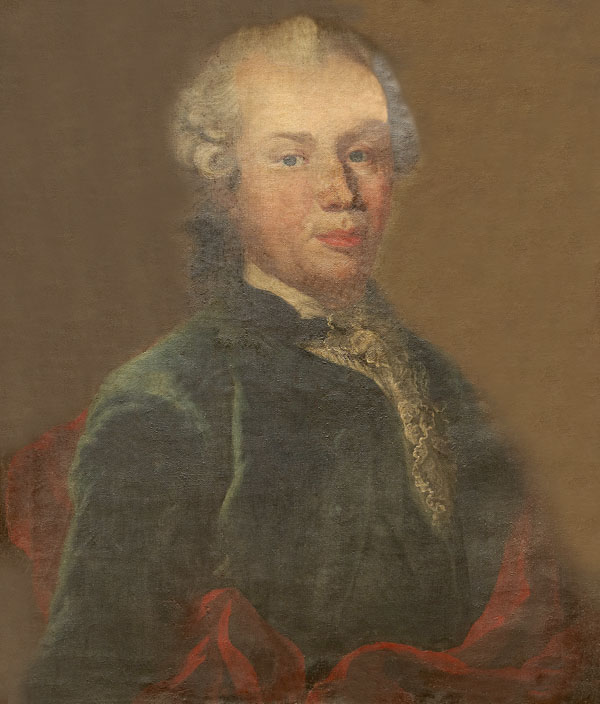 Jacob Leijel came to Stockholm in 1638 with his brothers, where he became a merchant. Later he became a patron at Älvkarleby ironworks and Harnäs ironworks. His first wife was the daughter of Claes Edenberg. His second wife was Barbara Dress whose father was a Frenchman, and leaser of Nora and Linde mining areas and whose mother was Elisabeth Schaeij from Holland. Through his marriage Jacob Leijel came into possession of several mills, including Rockhammar and Hammarby in Nora, which the dynasty would inherit for centuries.
Their son Adam was naturalized as a Swedish nobleman maintaining their name in 1717 and was introduced in 1719 as number 1533. Adam Leijel was ironmaster at Hammarby Ironworks, Bröstorp and Norrby. He died unmarried , ending his line, and bequeathed part of his fortune to establish a stipendium at the University of Uppsala. He also donated a portion of his money for the maintenance of Hellefors silver works.
A son from his first marriage, Jacob Leijel the younger, founded Vällnora in Knutby. A son of his was captured in Poltava and was beaten to death in Tobolsk.
---
Source:
http://sv.wikipedia.org/wiki/Leijel (some facts from the source changed)
St Andrews University SSNE
Comment: Swedish to English translation, Mats Eriksson and Peter Leyel
Jacob Leijel was granted citizenship in Stockholm in 1639 and was married first with a daughter of alderman in Uppsala Claes Eden, later knighted Edenberg, and then with a daughter of mill owner Andry Dress. Through various transactions with his second wife and fellow heirs, he came into possession of the iron mills Rockhammar, Fellingsbro, Ör and Hammarby at Nora, previously belonging to her father, and which were inherited by his descendants for several centuries.
Leijel was also a partner in Bröstorps forge in Nora, together with his father-in-law and his son Otto Dress. He leased from the crown, along with his brother-in-law Adam Radou, Nora and Linde mining areas in 1661-64. In 1659-65 Leijel leased with his brother David, West-Silvbergs farm in Norrbärke, Kopp, Ludvika forge and Kronogård, Grangärde parish for an annual interest, and the iron tithe and church tithes from this parish and including North- and Söderbarke, and in 1668-71 he leased, together with Radou, all crown foundries, forges and mines in Nora and Linde mining district and in Fellingsbro and Ervalla, Ör, which contracts, with certain exceptions, were extended for the period 1672-77.
In his first marriage Leijel became an in-law to the bishops John Brodinus in Västerås and Petrus Bång in Viborg.